'World first' – State-of-the-art depot opened in Scotland – MPI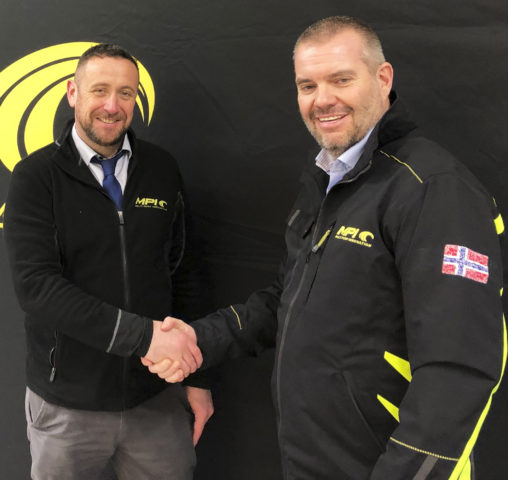 A Norwegian company specialising in robotic cage cleaning, Multi Pump Innovation (MPI), is delivering a new concept in supply and service to the international aquaculture industry with the opening of a new state-of-the-art parts and storage depot in Oban, Scotland.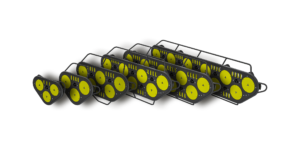 MPI is currently the market leader in the manufacture and supply of remotely controlled robotic fish cage cleaning systems, such as the original RONC system and now the highly popular RaceMaster robot, and is proud to have on its client list some of the world's biggest producers of farmed fish – from as far north as Murmansk, Russia, all the way to South America.
Whilst one may think that there's nothing exciting about a new parts and storage depot, it is a fact that in the fish farming industry it is generally common practice for the equipment to come from a main supplier (from a country such as Norway, for example) and then just rely on shipments of spare parts as and when they are needed. But MPI is putting much time and effort, as well as strong investment, into ensuring that its customers not only have the most desired equipment nearby, available without delay, but also a dedicated regional service engineer at their disposal for service and parts replacement.
This enterprise by MPI is naturally music to the ears of the company's existing fish farmers in Scotland who, between them, produce in excess of 150,000 tonnes of fish every year. Having a dedicated engineer and parts storage facility in the Highlands will ensure that equipment is regularly serviced and that any potential down time will be at a minimum.
But it is not just the Scottish aquaculture industry that is set to benefit from the new centre in Oban; the entire UK and Irish fish farming community will also enjoy the 'local' feel of having a relatively nearby service engineer.
'We've put much thought into this investment,' explained sales and export manager Carl-Fredrick Grünert.
'This isn't simply a new office, depot or even an international extension of our company HQ in Norway – this is a project to create a supply and service hub which is a dedicated centre of excellence for our customers in the international aquaculture industry.'
MPI's country manager in the new centre is Oban native Alasdair Cameron, who says he has already formed strong bonds with MPI's clients in both the UK and Republic of Ireland.
'This project has been a whirlwind since the decision was made to establish this centre in Oban, and to say that the aquaculture industry has welcomed the news would be an understatement
'The fact that the three largest salmon producers in Scotland are MPI clients says much about the quality of MPI's cage-cleaning systems.'
Caption: Featured image:  MPI's sales and export manager Carl-Fredrick Grünert (right) with MPI's country manager Alasdair Cameron at the opening of the new facility in Oban