Tackling sea lice head on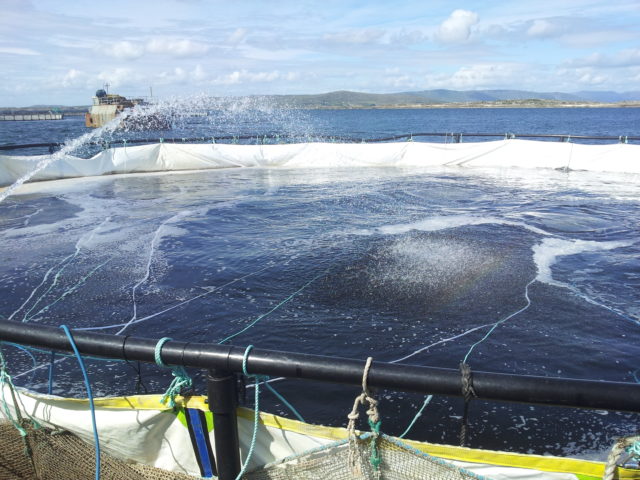 Innovative products from Tom Morrow Tarpaulins lead the way
An infestation of sea lice can be extremely damaging in the fast-moving world of salmon farming. Although marine mortality rate from the parasitic lice is relatively low, they can cause serious physical damage to the fish, affecting their growth and rendering entire schools unviable to bring to market.
This can have a catastrophic effect on profit margins – especially at a time when additional external factors like the Covid-19 pandemic and Brexit are placing heavy strain on the entire sector.
As with many marine health issues, the key is to try and prevent before needing to cure; to plan ahead to avoid a major infestation, rather than tackling the issue once stock is heavily infected.
"Having procedures in place to mitigate the risk of a sea lice infestation is vital to the success of any viable salmon farming business," explains Gary Cunningham, director of Tom Morrow Tarpaulins.
"There are a number of options available to those operating fish farms – including lice barrier screens, treatment tarpaulins, and freshwater treatment and storage bags. Whichever methods are employed, however, it is important to ensure that the products are durable and long-lasting – meaning you don't end up paying more down the line for costly repairs."
With over 50 years of experience in the team, Tom Morrow Tarpaulins is a world-leader in providing sea lice prevention solutions to the aquaculture industry. From its base in the Scottish Highlands, the firm works with clients across the UK – and around the world including Canada, Norway, Australia, Spain and Hawaii – to provide a tailored service built on a wealth of technical knowledge.
The customers' needs are always at the heart of everything the team does, and the product range has been designed in conjunction with industry partners who each have unique problems to solve. Director Marcus Sanctuary says: "It's important to us that our products are strong and hard-wearing – allowing our clients the peace of mind that their salmon are safe and well protected from sea lice.
"We have spent a great deal of time and effort to source the best quality components we can, to live up to the reputation we have built, ensuring every material – down to the thread – is rigorously tested. By sourcing our materials locally, we have been able to avoid many of the import issues that others in the industry have faced during Brexit and have continued to be able to make our products to the same high standard without any compromises.
"We don't believe in a 'one size fits all approach'. Instead, we work alongside our clients to ensure the design, manufacture and delivery of each product fits their needs exactly. In doing this, we use no heavy machinery in the manufacturing process. Every item is handmade and closely inspected to guarantee a quality product."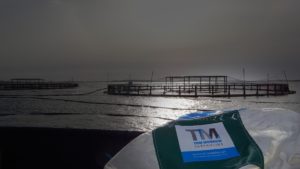 Sea Lice Barrier Screens
Tom Morrow Tarpaulins has been developing sea lice barrier screens for a number of years and is recognised as producing the most reliable and long-lasting products on the market.
The team has worked extensively with the industry to create products which are well constructed and simple to deploy. Their unrivalled strength and longevity ensure salmon are protected from sea lice for many cycles, reducing the requirement for regular repairs.
The firm is also currently developing a new brand of freshwater screens. Taking advantage of an impermeable top layer, the new screens afford the same functionality as traditional barrier screens, while also allowing the top portion of the tank to be filled with freshwater for feeding and de-lousing.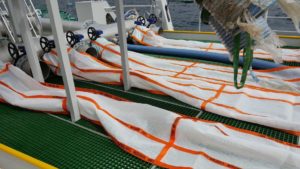 Treatment Tarpaulins
Customer testimonials consistently show that Tom Morrow Tarpaulins' cones and bags outlast other leading brands, providing a level of strength and durability that is unmatched in the marketplace.
The firm's first treatment cone – constructed over a decade ago – is still in regular use and, thanks to quality aftercare and service from the team, is expected to last for many more years to come.
The tarpaulins are designed to be as simple as possible to use, made from high quality locally sourced materials.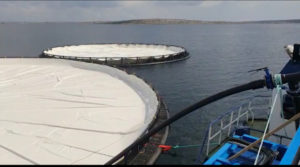 Freshwater Treatment and Storage Bags
Tom Morrow Tarpaulins is no stranger to innovation and is continuously working to create new products to satisfy the ever-changing demands of the salmon production industry.
Constructed from long-lasting grades of PVC, the firm's treatment and storage bags are built to last. Never resting on their laurels, the team is constantly on the lookout for new, innovative materials to work with, guaranteeing customers that their focus is always on the future of the industry.
For more information about Tom Morrow Tarpaulins, and its
innovative range of high-quality sea lice prevention products,
visit www.tm-tarpaulins.com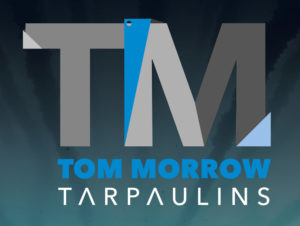 Captions:
Featured: One of Tom Morrow Tarpaulins' freshwater bags being filled
1: A pen in Ireland waiting to be fitted with one of Tom Morrow Tarpaulins' lice barrier screens
2: Tom Morrow Tarpaulins' high quality lice filter bags on board a vessel
3: 130 metre Tom Morrow Tarpaulins freshwater bags in use