Specialist air products and solutions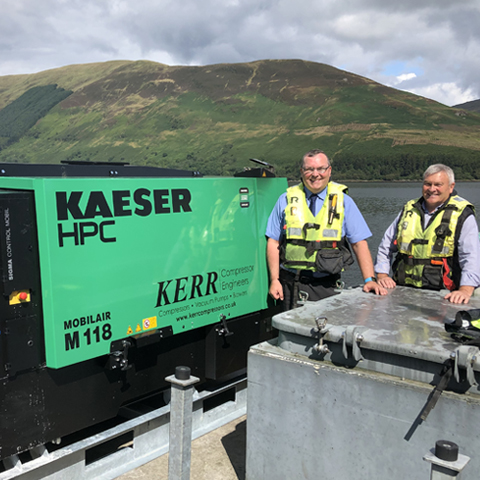 Onshore and offshore aquaculture applications depend on a reliable, quality supply of compressed air and low pressure air for a variety of equipment, systems and processes. Even a short period of downtime for critical equipment, causing an interruption to the air supply, can lead to major issues and potentially mass stock mortalities.
A range of reliable KAESER air products are specifically designed and built to provide maximum durability in aquaculture environments and ensure optimum process reliability, minimising the risk of downtime. Kerr Compressor Engineers is the sole Scottish Authorised Distributor of KAESER HPC air products and an established and experienced supplier to the Scottish aquaculture community.
www.kerr-compressors.com/aquaculture.php