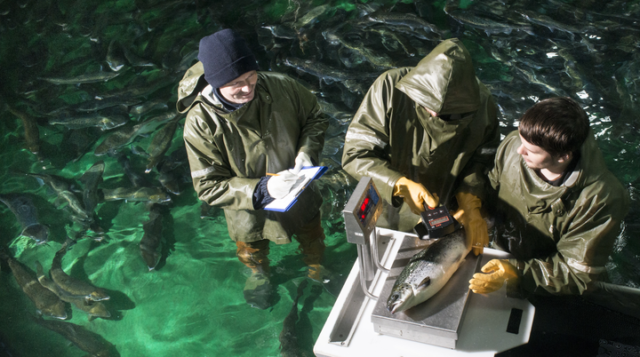 Benchmark Genetics overcomes covid-19 challenges to egg supplies
Despite the recent pandemic, nothing has prevented Benchmark Genetics in Icleand from continuing to deliver egg supplies to its clients.
Since the import ban of salmon eggs from Norway to Scotland, Iceland has become the main source of salmon eggs to the region. However, the Covid-19 pandemic could have put a stop to this phenomenal growth in market share, but Benchmark Genetics has outperformed the challenges and continued to give a flexible, all year-round supply to the Scottish salmon farming industry.
Stofnfiskur operates two land-based broodstock facilities in Iceland, specialising in the selective breeding and production of Atlantic salmon eggs. It is at the forefront of genetics expertise, knowledge and technology and has long term experience in exporting live eggs. For the Scottish industry, the Icelandic model results in eggs with a wide selection of genetic traits produced under the highest standards of biosecurity. The ova are produced by world class specialists in genetics, in a disease-free environment not found anywhere else in the industry. The broodstock lives its entire life on land. However, to ensure the genetics are adapted for farming in the sea, the strain is tested for performance in commercial environments in Norway.
As well as a strong focus on product quality, Benchmark Genetics are extremely focussed on the customer experience and obtaining customer feedback that will feed in to improving products and services. Ben Perry, Sales and Technical Manager for the UK and North America at Benchmark Genetics says:
'It is my responsibility to ensure that our clients receive the optimal product to realise the most potential from their production system. A high-quality input gives the best start in life. Therefore, we spend a lot of time discussing the small details of every input to ensure that the ova are held in the best possible conditions'.
Always at the forefront of innovation, Benchmark Genetics is continuously driving new developments, which is reflected in the launch of a new software system, BreedControl. The purpose of the system is to give customers a higher level of control as they can access information related to products and shipments more readily. BreedControl will maintain and manage data for the entire production chain, giving faster and more precise data on the production and sales of salmon ova.
For further information about Stofnfiskur and BreedControl please contact Ben Perry at ben.perry@bmkgenetics.com.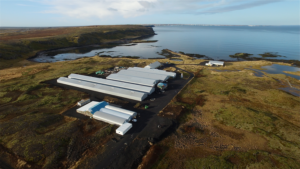 Above: Vogarvik
Featured image; People at work