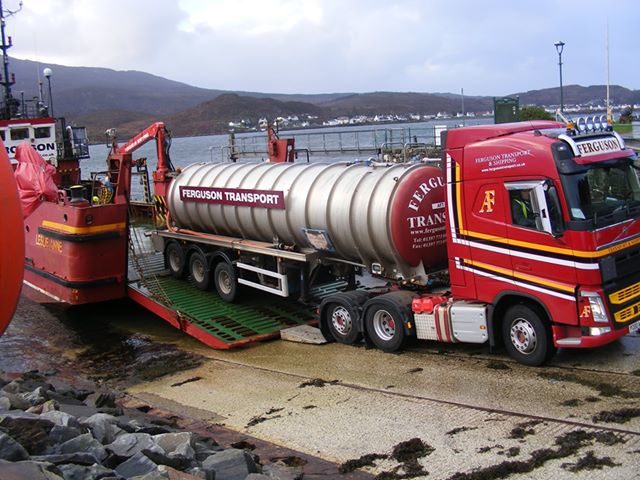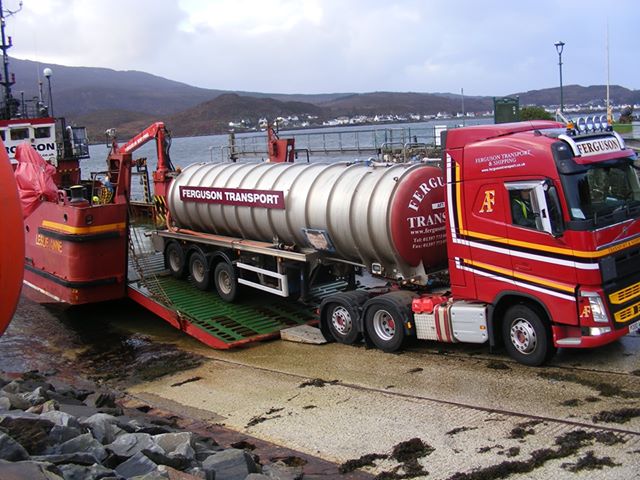 Ferguson Transport and Shipping are leaders in delivering general, specialised, ADR, fish feed, treatments, pen washing and fish harvests, port services and facilities covering the West coast of Scotland, Ireland and Northern Isles.
The Port and dry dock serve the marine, decommissioning, wind wave and tidal, oil and gas sectors via road, rail and shipping logistic solutions distributing excellence throughout the UK.
Fergusons 'roll on roll off' work vessels are available for private hire seven days a week, 365 days a year, for short, long-term and ad-hoc contracts for the movement of general cargo and waste management.
Facilities include one of the largest dry docks in Europe, as well as quayside berthing, cranage, materials handling, warehousing, offices and accommodation and shipping and agency services.
Feature Caption: Port and Marine services .