Make Koroskin your catch of the day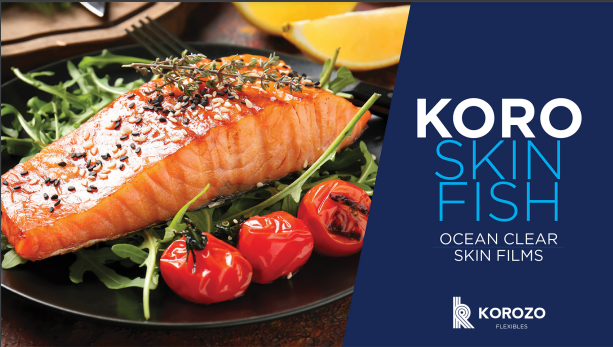 A unique film can help your seafood products to always be at their best
Seafood shoppers make their purchasing decision based on the quality, freshness and appearance of the products. Korozo's KOROSKIN, with its unrivalled product presentation at the point of sale, helps consumers make the right choice.
Koroskin tightly fits your products like a second skin, preserving product integrity,  flavour and appearance while providing a transparent glossy presentation.
An easy-to-open film with unique sealing characteristics, Koroskin can be used both for PET and PE trays/base web. Koroskin is highly versatile making it the ideal choice for all of your fish applications.
Properties: Leak-proof, excellent gloss & transparency, easy-to-open
Advantages: Unrivalled presentation, reduces spoilage, wrinkle-free, freezer-ready, preserves freshness, convenient for microwave cooking
Please contact our sales team to arrange a meeting or drop an e-mail at: infoweb@korozo.com.tr