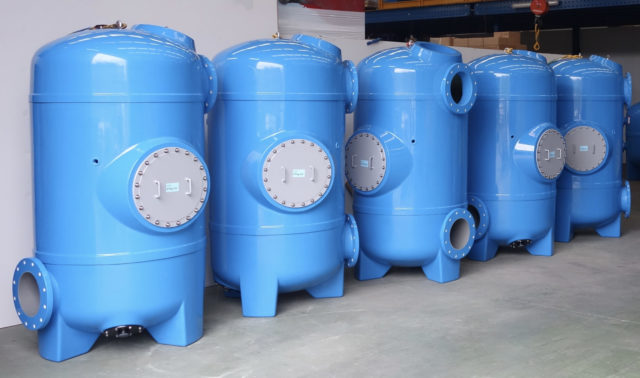 Oxygenation efficiency reduces costs and improves performance. Animal health and growth rates are improved with proper oxygenation. This applies to new farms as well as existing ones with inefficient oxygenation systems. Live holding systems and hydroponics can also benefit from higher oxygenation levels easily achieved using the Oxyflow® oxygenator.
Low head Oxyflow® is easy to install in fresh or salt-water systems and can reach 100% efficiency for oxygen cost savings. Suitable for use with LOX or oxygen generator produced oxygen. There are many examples of installations working successfully around the world.
Contact Aquacare to improve your farm profitability.
T: +1 360 734 7964 Email: info@aquacare.com