Damen Shipyards building four new Landing Utility Vessels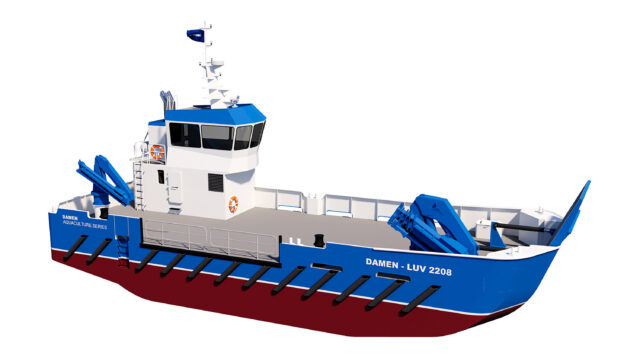 With its extra-thick steel plating, Damen's 22-metre Landing Utility Vessel (LUV) 2208 is built to take the rough and tumble of modern, open water fish farming.
Its stable, spacious, unobstructed deck is ideal for handling nets and cables, and it has go-anywhere roll-on/roll-off capability via a heavy duty ramp. A wide range of options is available including cranes, winches and low-emission propulsion. Working closely with Damen, UK boatyard Coastal Workboats on the North Sea has already built three such vessels, with two sold and four more now in production for rapid delivery.
After-sales support packages are available to suit every need.