Counted While Treated for Sealice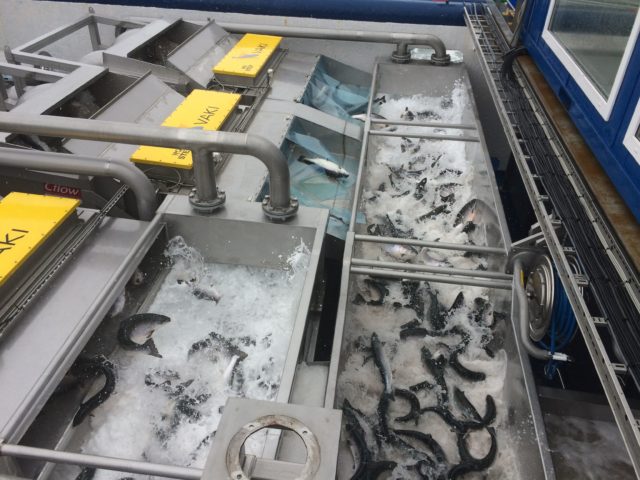 VAKI's high-resolution scanning cameras and robust image regognition technology helps aquaculture farmers count fish with upwards of 99% accuracy.
Strong Focus on Development
VAKI has always put a great deal of emphasis on development work, with over a third of their employees in their HQ in Iceland work on product development, both in innovation and new technology, as well as maintenance and improvement of older equipment.
VAKI is also very market- driven company that values it's strong relationships with companies in the industry and at all times strives to refine their production and offering. One of VAKI's latest innovations, the new B-3000 Channel Counter is a good example of successful cooperation with the market.
All Counters from VAKI are making it easier than ever for fish farmers to count fish and with more than 99% accuracy.
"Our innovative fish counting systems provide unrivaled control and accuracy, which helps fish famers increase productivity and make better decisions," says Julius Bjarni Bjarnason, who heads sales for VAKI in the US and Western Canada. "Our wellboat counters are easy to use, they have high capacity, and deliver very valuable information directly to the fish farmer. There's nothing like it on the market."
The range of Channel Counters, which can accurately count fish from 50g, and integrate with VAKI's other solutions, including the VAKI Cloud and VAKI SmartFlow System, to deliver even more benefits to fish farmers. The Channel Counter can process upwards of 330T/hour, also supports size estimation.
Additionally, the fish counter automatically logs all critical information so that farmers can easily reference it at any point in time.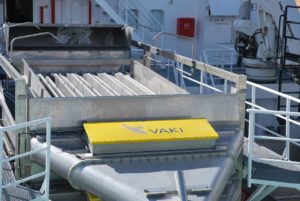 Diverse Product Range
While the Wellboat Channel Counter brings transformation to the aquaculture industry, it's not the only such product in VAKI's product portfolio. For example, the company's SmartFlow System enables users to automate the grading process, monitor and store information related to the graded and counted fish. This allows them to easily compare sizes and numbers while increasing the efficiency and accuracy of fish farming operations.
Moreover, the SmartFlow System includes automatic density control to enhance grading, a fish pump that regulates pumping speed to ensure optimal operation, a smart grader that automatically sorts fish, which can be both monitored and controlled centrally.
Customer Service
In addition to building cutting-edge technology solutions, VAKI also prides itself on delivering customer service that's second to none. If you ever need assistance of working a VAKI equipment or have any service or maintenance-related issues, help is always just a quick call or email away.
"We are committed to our customer's success and our agents are always ready to answer any questions or respond to any concerns at a moment's notice," Bjarnason continues. "When you partner with VAKI, our relationship doesn't end once a sale is made. We're in it for the long haul." VAKI offer their customers customer care package (CCP) which includes online support and preventive maintenance services along with many other benefits.
Looking ahead, VAKI is poised to continue innovating on the forefront of the aquaculture industry. VAKI is focused on being a leader in the fish counting within the aquaculture industry. The company already exports products to more than 60 countries and is looking to continue expanding its presence in the coming years. VAKI's headquarters are in Iceland where everything is developed and produced but also have office and service teams in Norway, Scotland, Chile and trained partners and resellers in over 10 countries.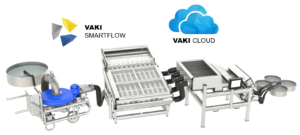 www.vakiiceland.is/wellboats-transportation/