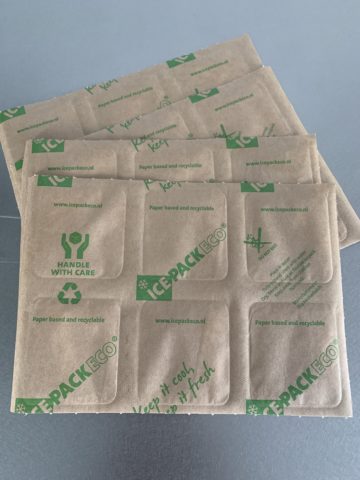 Inter Fresh Concepts is busy catching up now that some space has been freed up by the Corona measures. Director Leon Hoogervorst told us:
'We had it on the agenda for some time that we wanted to make it possible for retailers to order directly from us.
'We have now built that website and will be online in June. Complete with the famous shopping cart in the picture. Ordered today, delivered tomorrow.'
Interfresh itself is in a transition from a traditional icepack supplier to a company that is involved (again) in the conceptual development of refrigerated packaging.
For full details see the website. www.interfreshconcepts.NL