Alltech Coppens launches next-generation starter feeds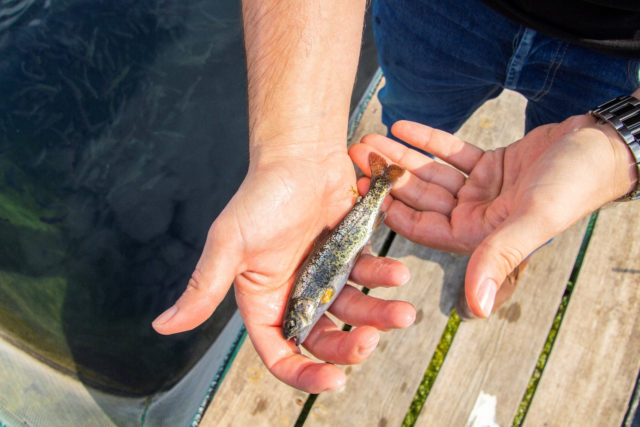 TOP fry feed by Alltech Coppens provides key nutrients to trout during early life stages while improving water quality.
Alltech Coppens, an aqua nutrition specialist, has launched an improved range of innovative starter feeds for trout. Backed by extensive research, TOP fry feed is shown to provide key nutrients while improving water quality.
"We are excited about this feed and its ability to deliver optimum nutrition," said Dr. Philip Lyons, global aquaculture research manager, Alltech Coppens. "Not only are producers able to improve performance, but they can also do so with an eye toward sustainability."
Trials have shown that by reducing the digestible protein to digestible energy ratio (DP:DE) in every size of the TOP line, the protein utilisation by juvenile trout was markedly improved.
Alltech Coppens, established in 1993, is a respected leader in innovative feed solutions.
www.alltechcoppens.com
T: +31 (0) 88 23 42 200