Alltech Coppens brings RAS feeds and expertise to the aquaculture industry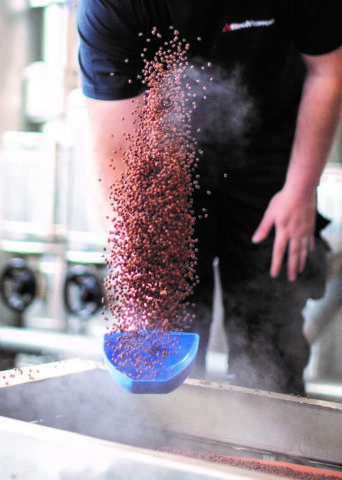 For many years Alltech Coppens has been committed to the RAS farming needs.
The golden rule for consistent performance in RAS is to maintain constant and optimal water quality. This affects feed uptake, digestion, growth and waste excretion. Keeping all parameters optimal at all times requires great understanding of the fish and dynamics of the filters including the bacteria.
A RAS feed is characterised by high digestibility, leading to minimal amounts of faecal matter, and high protein retention that minimises ammonia excretions so that the filters can work more efficiently. A true RAS feed makes a big difference for the water quality and final productivity of the farm.
The Alltech Coppens RAS philosophy is to maximise nutrient utilisation and to minimise nutrient losses for optimal fish growth and filter performance.
www.alltechcoppens.com
T: +31 (0)88 23 42 200