New seafood giant created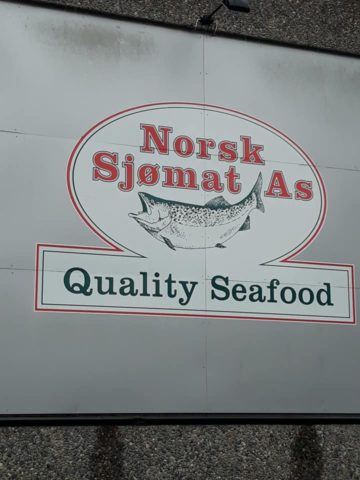 The creation of a major seafood business between one of Norway's leading salmon companies and a large conventional fishing business has been announced.
Nergård and Norsk Sjømat are to join forces into a giant group with the prime goal of creating greater value and new opportunities in the industry. Together they will become a fully integrated seafood operation. Norsk Sjømat og Nergård Holding AS are owned by Per Magne Grøndahl and Bjarte Tunold.
Both are major players in their respective spheres. Norsk Sjømat AS is a business involved in the farming and processing of salmon and trout, and was founded in 1996. The company is one of Europe's leading salmon producers, with a well-known focus on quality and innovation. Nergård is the second largest fishing company in Norway and since the 1980s they have secured a significant share of Norway's fishing rights and create value through fish processing.
The new company will be called Norwegian Seafood and will have offices in Tromsø and on Stranda. They said in a joint statement:
'We will build a strong common corporate culture and a solid platform for growth, with more than 500 dedicated employees on land and at sea. This is a move that will bring out synergies between the wild fish and aquaculture industry'.
'We have great ambitions for increased processing of raw materials in Norway. We are actually able to make money from it today, and we will build on that. The market is growing rapidly and we have leading expertise in both product development and sales', says CEO of Norwegian Seafood, Per Magne Grøndahl, who will be chairman of the board of the new group while The current CEO of Nergård, Tommy Torvanger, will be the lead manager of the new group. Investment of at least NOK 1.2 billion (£100 million plus) is planned
Other developments include the production of larger smolts on the aquaculture side and fleet renewal in its fishing operation. A new filleting plant will be built.
Per Magne Grøndahl who is to be chairman of the new group, said:
'A possible stock exchange listing will give Norwegian investors the opportunity to participate in developing a new locomotive in the Norwegian seafood industry. It is a matter of course that we ensure a Norwegian majority of owners who comply with the current regulations for ownership of fishing vessels. We are humbled to manage part of society's resource, the fish in the sea. Then it is obvious that we secure a Norwegian ownership majority for these resources.'
The Icelandic seafood company Samherj has a 39.9 per cent stake in Nergård which it is expected to sell.