Large numbers of escaped fish 'appearing in Scottish rivers'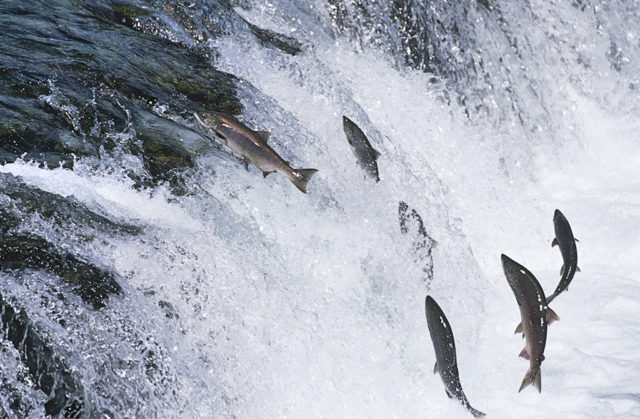 Significant numbers of farmed fish are are appearing in Scottish rivers following a large scale escape from the Mowi Aquaculture North Carradale site during Storm Ellen last month, Fisheries Management Scotland has suggested.
They are being reported in rivers across Loch Lomond, Ayrshire, Clyde and Argyll and could pose a genetic risk to wild salmon, the organisation says.
Fisheries Management Scotland said it is working with its members to ensure everything was being done to monitor the situation and mitigate the impacts where possible. It adds:
'In addition to this, we are working with Marine Scotland Science and Mowi to design a genetic monitoring project which will allow us to assess and understand the impact of this escape. This will also form the basis for future monitoring and mitigation programmes which can be built into a reformed regulatory regime for fish farming in Scotland.
'The Salmon Interactions Working Group (SIWG) (published April 2020) made a number of recommendations to address inadequacies in the current regulatory system, some of which are relevant to escapes of farmed fish. For example, it is not currently an offence to have an escape – the only offence is failure to report an escape or circumstances that may have led to an escape.
'Once the Salmon Interactions Working Group recommendations are taken forward the reformed regulatory system will require 100 per cent of the fish to be retained in farms, minimum technical standards as well as a per fish fine for any escapes. We are actively working with the Scottish Government to ensure these recommendations are implemented as soon as possible. In the meantime, we are working with Marine Scotland and MOWI to mitigate the current situation to the best of our ability.'