Young's looks to past with brand relaunch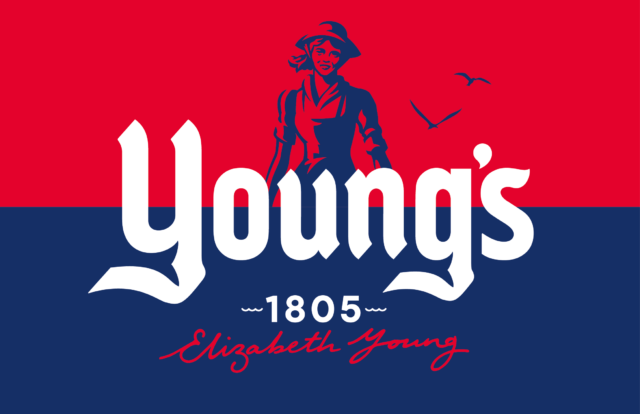 Young's Seafood, the UK's leading fish and seafood company, has announced its biggest brand refresh in over 20 years, including a new logo featuring its founder, Elizabeth Young.
Focusing on the company's 200 year-plus history, the new look brings to life the true story of the East End girl and her family, who first started selling whitebait on the banks of the River Thames near Greenwich in 1805.
To mark the occasion, Young's, whose products are bought by one in three UK households, will be launching a brand-new, "best-ever" fish finger featuring 100% fillet, entirely made in the UK.
Built around her inspirational story as an entrepreneur, the new branding and packaging will feature an illustration of Elizabeth Young, to create a fresh and contemporary look while retaining the instantly recognisable blue and red brand colours.
The pack will also feature a short description of Young's history and how Elizabeth's modern legacy lives on through its commitment to British seafood production from its home in Grimsby. It will stress responsible sourcing, while making fish accessible to everyone.
Young's is one of the UK's largest buyers of salmon and has operations in Scotland, but the first product to feature the striking new look will be the new fish finger range, which launches in Asda this week.
Developed after months of consumer research into creating the perfect fish finger, the company says they will buck the "shrinkflation" trend by offering more fish and an optimum balance between 100% fillet and breadcrumbs.
Paul Craft, Chief Commercial Officer for Young's owner, Sofina Europe, said: "The story of Elizabeth Young is powerful, inspiring and unique to the Young's brand. A female entrepreneur who started by selling whitebait and prawns from her hat, and who by the turn of the century had moved on to a whole fleet of Young's family boats.
"We want to demonstrate that the values that drove the business then, passion, pride and progression, remain as our inspiration today and are a continuing legacy. Consumer research has shown us that Elizabeth's story creates significant interest and intrigue, and our aim is to use this to attract incremental shoppers to the category. There's no better product for us to do this with than the iconic British fish finger… we believe this is the perfect way to celebrate Elizabeth's story and her modern legacy."