Want not, waste not for Seafood Village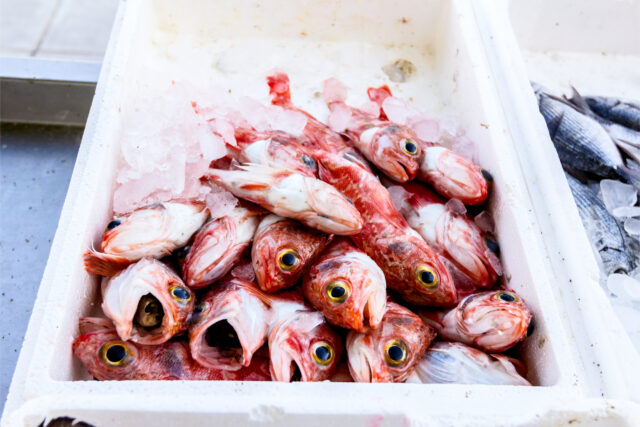 The UK's largest fish processing complex has just set a new recycling record. In the past year it has successfully disposed of 240,000 polystyrene boxes – enough to fill more than one hundred 40-foot long vehicle trailers plus 6.2 tonnes of cardboard and 3,500 wooden pallets.
The Seafood Village is a large business park focused on processing. It is home to 21 different seafood companies working on fish of all types, farmed and wild-caught.
Seafood Village Joint Managing Director Peter Dalton said: "Gary Cadey [also Co-Managing Director] and I are very proud with what we have achieved.
"If you put all the polystyrene boxes end to end they would stretch for 17 miles – and that is a lot of polystyrene needing to be recycled. They are ground down and made into new boxes again. And the same for the wooden pallets."
The Seafood Village team worked closely with Adrian Rowlands from the recycling company Enviro Grimsby.
Dalton said: "They were very helpful and guided us through what we should do. We set up a compound in the middle of the village with a special section where users could put their waste, and the response was great."
He said fish, by its nature, creates a lot of packaging waste which is why it was important to establish a proper scheme.
Grimsby Seafood Village is the brainchild of Peter Dalton and Gary Cadey who changed the face of seafood processing in Grimsby by bringing companies together and sharing common facilities rather than have them scattered over the fish docks.
The park opened in 2012 and is now full, home to more than 20 firms processing everything from cod to salmon.
"We are getting an increasing amount of salmon from Norway and Scotland these days," Dalton said.
"Fortunately, we have managed to weather the pandemic quite well and the firms down here had very few people on furlough."
He said fish remained popular with the public, but had become quite expensive in recent weeks.