US Governor vetoes fish fraud bill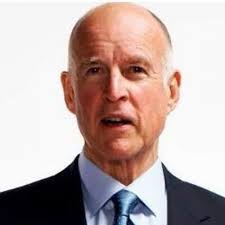 CALIFORNIA'S Governor, Jerry Brown, has vetoed a bill that would have made the selling of mislabelled seafood a criminal offence – much to the relief of the industry.
The development is seen as a blow to campaigners who are worried about the high level of illegal and mislabelled seafood in California and the United States generally.
Governor Brown said: 'Much of what the bill seeks to accomplish is good. Requiring seafood producers and wholesalers to identify whether fish and shellfish are wild caught or farm raised, domestic or imported – these are reasonable and helpful facts for purchases to know.
'But requiring more precise, species-specific labelling of seafood, however, is not as easily achieved.'
He added: 'The bill's requirement to use the FDA published common name in all fish and shellfish labels, unless the states promulgates a different common name, would create uncertainties and complexities that may not be easily resolved.'
The news has been welcomed by the National Fisheries Institute, which said the governor's 'well-reasoned action' had stopped an effort that had the potential to hurt California retailers and restaurants that are doing the right thing.
It added that a renewed focus on actual enforcement, and not simply on changing seafood names, will benefit California consumers, retailers and restaurants.
However the environmental organisation, Oceana, which first raised the fish fraud problem in the US, said the governor's decision meant seafood consumers will continue to be duped and mystified in the market place when the fish they order is swapped with a less expensive and far inferior product unbeknown to them.
Consumer confidence would remain wary as key information necessary to make an informed purchase will not be required to be provided to customers.