US fishermen and processors call for Russia ban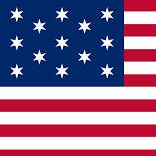 FISHERMEN and seafood processors in Alaska are calling on the US Government to ban Russian fish imports as a tit-for-tat against Moscow's move against food shipments from the West.
Two weeks ago the Russian government placed an embargo on most food imports from the United States, the European Union and Norway in response to Western sanctions against Russia over its Ukraine policy.
The US imports fish and crab worth at least $300-million from Russia each year. US exports to Russia are somewhat less, at just over $80-million, mostly in the form of salmon.
Now former Democratic Congressman, George J Hochbrueckner, wants President Obama to take retaliatory action – and he has the support of most fishermen and processors in Alaska, America's most important fishing state.
Terry Shaff, president and chief executive of the processing company UniSea, said he hoped the Russians would call off their ban, but said if they did not the US Government should not sit idly by.
'We did not start this fight', he added. At least a dozen seafood processors have put their name to the call to close off trade with the Russians, arguing that America should not leave its markets open to Russia if they are closed to US exporters.
However, Russell Smith of the National Oceanic and Atmospheric Administration, declined to say if a ban is something the NOAA would support.
'The NOAA has focused more on trying to provide our fishermen, our processors with information about what is happening, and trying to help them find other outlets for their product,' he added.