THE SAUCY FISH CO. WINS 'BEST FISH' AWARD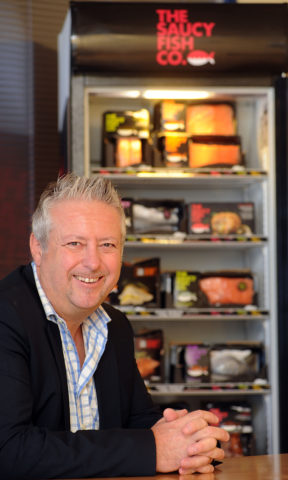 The Saucy Fish Co. has won 'Best Fish' Award in Healthy Food Guide Food & Drink Awards 2014 for its bestselling Salmon with Chilli Lime and Ginger Sauce product – offering the best taste and nutritional value in its category.


The annual awards from the top consumer healthy food magazine recognise stand out nutritious products in the food and drink sector, as voted for by readers and a panel of food experts and dieticians.

One of Saucy Fish's flagship products, Salmon Chilli Lime and Ginger is only 195 calories per serving, packed full of Omega 3 and is now sold in the USA and Australia. This is the second consumer award for this product, after being awarded Gold for Best Ready Meal in Health & Fitness and Women's Fitness magazines last year, beating off stiff competition from brands including Innocent and Kirsty's.

Simon Smith, Head of Brand at The Saucy Fish Co. comments: "It's fantastic to receive recognition from health food industry experts. We all know fish plays an integral part of a healthy lifestyle and this award, in a competitive category with many nutritious products – really demonstrates the taste and quality of our products are second to none."

The Saucy Fish Co.'s Salmon with Chilli Lime and Ginger costs £4.50 and is available at Tesco, Sainsbury's, Ocado and Co-op stores nationwide.