Talks over sale of ISI's UK arm come to nothing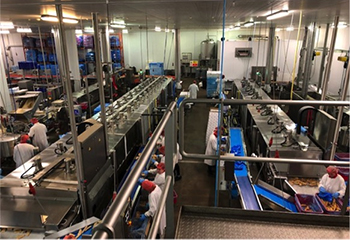 Talks with a prospective buyer for the UK business of Iceland Seafood International (ISI) have fallen through, the company announced today.
Last week ISI said it had signed a Letter of Intent (LOI) to sell Iceland Seafood UK Ltd, but today the company issued a statement saying: "Negotiations that were based on the LOI were not successful and have been cancelled."
ISI added: "Iceland Seafood will now be in communication with other interested parties and will provide information as appropriate if any of these communications will develop to a formal discussion."
The identity of the prospective purchaser has not been made known.
The future of the ISI UK operations, based in Grimsby, has been in question since November, when the parent company said that it was "not a strategic fit for Iceland Seafood anymore".
ISI said at the time that uncertainty over the impact of Brexit was part of the reason for the decision.