Study of Landing Obligation impact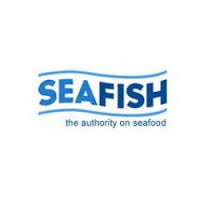 Seafish, the industry authority on seafood, is commissioning a project to analyse the impact of the Landing Obligation on the UK supply chain.
The analysis will cover all species landed domestically into the UK that will be subject to the phased implementation of the landing obligation.
The project will also look at all sectors within the UK supply chain, including vessels, ports and auctions, processors, transporters, wholesalers, retail and food service, as well as sectors dealing with products for non-human consumption such as fishmeal and bait.
Analysis of sectors dealing with product designed for both human and non-human consumption is necessary to understand operational, legal and financial impacts.
For the purposes of this project, the UK supply chain is deemed to comprise activities from vessel to retail market and food service.
Marcus Jacklin, project manager for Seafish, said: 'The implementation of the Landing Obligation will likely have a far reaching impact on the entire supply chain; from vessel to wholesalers.
'Understanding the impact of the landing obligation is vital to supporting the entire UK supply chain while it is being implemented.
'While there has been a lot of work with the offshore sector in this area, we are looking to develop our understanding of the effect of the Landing Obligation for the whole supply chain including the onshore sectors.'
Seafish is looking for applicants to undertake this project, ideally with relevant experience and a track record of delivering projects to a high standard. Full details of the tender can be found on the Seafish website.
The closing date for applications is 1200hrs 13 March, 2015, with the project to be completed by 31 August, 2015.