Seafish launches 'superfishoil' drive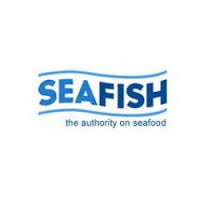 SEAFISH, the UK industry watchdog, has launched a new campaign to persuade the public to eat more oily fish – with an intriguing play on words.
They have called the campaign Superfishoil because, they say, 'it is not superficial'.
And Superfishoil is being labelled a Seafish consumer brand designed to help motivate and inspire consumers to look at what they eat.
Seafish says as well as promoting the health benefits of omega-3 rich fish, the Superfishoil campaign will also tackle the obstacles consumers perceive when purchasing seafood.
According to insight research from Sainsbury's Future Foundation, these barriers include price, recipe knowledge, the availability of fish and time to prepare from scratch.
Throughout February and March, the campaign will encourage consumers to choose seafood dishes that are nutritious, tasty and simple to make with a variety of recipes, tips and competitions on the Fish is the Dish website, along with a great Superfishoil giveaway.
Fish is the Dish has already been in 20 selected Morrisons supermarkets around the UK, giving shoppers the opportunity to sample two different varieties of mackerel at a Fish is the Dish branded stand in store, with a 50p money-off voucher for each of the sampled products.
The increase in sales for these products, compared to the previous week, was 368 per cent and 406 per cent.
To continue this theme, in March, Fish Is the Dish will be supporting Regal Fish, a Grimsby area seafood delivery service.
Regal will be delivering mackerel samples to more than a thousand selected customers throughout England and the north Wales border who haven't tried it before.
Follow-up research will then ascertain whether customers have been encouraged to buy more fish in the future.
Towards the end of March, the Superfishoil campaign will also work with street food vendors in central London to provide the general public with samples of a variety of seafood species they may not have purchased before.
Each customer will be given a Fish is the Dish pack, including information on omega-3 and recipes that include the recommended three grams of long-chain omega-3 fats they should be getting each week.