Salmon prices hit first half results for Iceland Seafood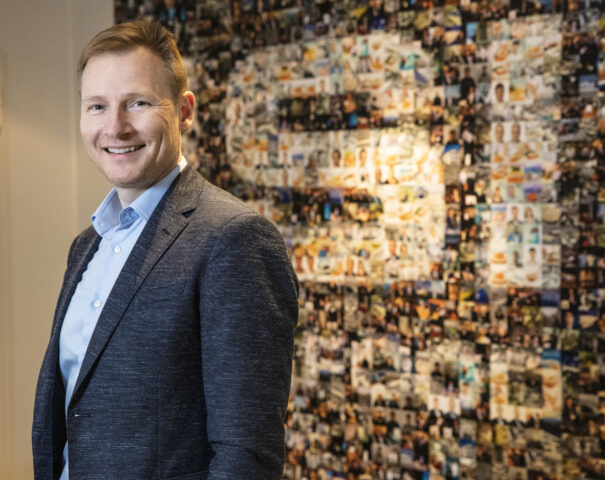 Iceland Seafood (ISI), the pan-European salmon and general seafood company, has announced a half-year net loss of €2.9m (£2.5m), compared to a net profit of €3.4m (£2.9m) for H1 last year.
The company has pinpointed soaring fish prices, particularly relating to salmon for the change in its financial performance.
The Reykjavik-based company went into salmon in a big way in the past two years, acquiring a major stake in the Spanish processor Ahumados Dominguez.
Ahumados Dominguez is a premium quality retail-oriented business with a strong brand and consumer recognition in the smoked salmon sector in Spain.
Before that, ISI took over the specialist Irish smoked salmon company Carr & Sons in a deal worth around £6m. The group also has major UK seafood interests, based in Grimsby.
ISI said fish price increases continued to impact on results during the period with cod up by 25% and salmon reaching historically high levels in May when, in euro terms, it shot up by 90% from the beginning of the year.
But it believes the situation is improving.  "Group operations in Ireland and at Ahumados Domínguez were especially impacted by these increases.
"Salmon prices have now levelled off, at the same time as price increases have been passed on to customers.
"Profitability in Ireland and at Ahumados Domínguez is therefore expected to be back to normal levels from Q3, which will help drive Group results in H2 2022."
ISI also said the UK operation made a loss during the period, with external challenges continuing to impact the business.
Group CEO Bjarni Ármannsson said: "The first half of the year has been a disappointment for Iceland Seafood.  During Covid, we emphasized rebalancing the business, with more retail exposure.
"Now in times of extreme increase in input cost, it's hard to put the additional cost items forward to our retail customers while at the same time the cost increases. It is like chasing your own tail.
He added: "This has left us with a higher cost base which then results in a negative bottom line.  We are now experiencing slower demand, as prices have increased, which then is reflected in lower raw material prices as demand side softens."
"We are more optimistic for the second half, as we see input prices of raw material stabilising or on a downward trend. We firmly believe that we have a strong position in our markets, and that we will be able to make the most of that position for the upcoming months."