Russian sanctions strike Finnish herring industry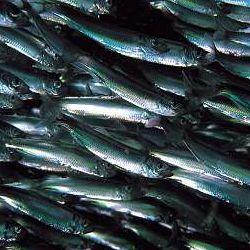 THE Finnish fishing industry has warned that it facing difficult times ahead in the wake of the Russian ban on EU imports.
The herring industry in particular will struggle, because hi dioxin levels in the fish mean that they cannot be sold in EU markets Finnish, says a report in Uutiset News.
Workers in fish processing plants in the south of the country are already being laid off, with around 4,500 tonnes of fish awaiting a new market having had Russia's doors close on it. One suggestion has been to sell it to Denmark as fishmeal.
Managing Director of Finland's professional fishing industry, said: 'There's now a great uncertainty about where these fish are going to go. If these sanctions continue till next spring, for example, then the problems will only get bigger.'
The Finnish government will vote this week on a 600,000-euro aid package, which would be for unsold stocks, not discovering new markets which, if not found, could leave the Finnish people without herring in the diet for the foreseeable future.