No China crisis for UK fish processor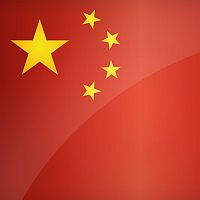 CORNISH seafood products supplier, Ideal Foods, has landed more than 140 new business enquiries from the Far East after taking part in a major tradeshow in China.
Tony Horner, Managing Director of Ideal Foods said: 'We have been inundated with new business enquiries as a result of attending the show, many of which have already turned into orders and contracts from customers in the Far East.
'We have secured over 140 potential new customers ranging from small traders to multi-national companies for a wide range of seafood products, and will be looking to take on additional staff to meet the sales demand this year.'
The Liskeard-based company was the only English company out of 1,100 exhibiting companies at the international China Fisheries and Seafood Expo at Qingdao in Shandong Province.
The Qingdao area has the largest seafood industry in China and thousands of buyers from over 100 countries visited the exhibition.
Ideal Foods supplies seafood throughout the world, sourcing products including salmon, whitefish, tuna and crab from reputable global suppliers.
Many of the company's products are Marine Stewardship Council (MSC) accredited. 'We search the world for certified, safe products that are traceable and sustainable, and ensure wherever possible our fish products are MSC-approved, said Horner. 'We are regarded as a one stop sophisticated seafood shop by our global customers.'
The company already enjoys strong business in the Far East, where it is one of the biggest suppliers of fish co-products.
Exports account for more than 80 per cent of the company's business, and it has offices in Manila, Philippines, Ho Chi Minh City, Vietnam, Bangkok, Thailand and Lima, Peru to help boost its international business.
Ideal Foods is an £8m+ turnover business with UK offices in Liskeard and Grimsby. As well as salmon, it is a specialist supplier of shellfish, whitefish and tuna to global trade customers in the retail, foodservice, baby foods and toddler meals sectors.