New fish processing plant for Seychelles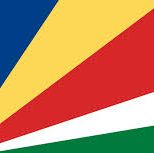 THE official opening of a new fish processing plant signals an important accomplishment for the Seychelles fisheries sector.
President James Michel the plant in a ceremony held this morning at the Providence Fishing Port. This event forms part of a series of activities to commemorate the Seychelles Fishing Authority's 30th Anniversary celebration.
With the completion of this plant, the SFA aims to diversifying and add more value to the country's marine resources.
Present at the ceremony was the Vice President, Mr Danny Faure, President of Court of Appeal, Mr Francis MacGregor, Minister for Natural Resources and Industry, Mr Peter Sinon, Minister of Finance, Trade & Investment, Mr Pierre Laporte, Deputy High Commissioner for the United Kingdom, Mr Dave Jones, members of the Diplomatic corps, the European Union local presidency, members of the National Assembly and other distinguished guests.
'These processing facilities are another important accomplishment in the fisheries sector. It shows the Seychelles Fishing Authority's commitment to make Seychelles the main fish processing hub in the Indian Ocean', said the president.
'I wish to thank the European Union for partnering with Seychelles in this project in the pursuit of unlocking Seychelles' potential as we continue to promote the Blue Economy concept in our socio-economic growth.'
The fish processing facilities cost roughly 32 million rupees and is a project co-funded by the Government of Seychelles and the European Union Fisheries Sectional programme.
The facilities comprise eight units that will be occupied solely by Seychellois private operators to service the fisheries sector. At the ceremony they were formally presented with their keys.
During his address, the Minister for Natural Resources and Industry, Mr Peter Sinon said that this event shows great improvements and expansion of the fisheries sector in terms of increased economic growth as well as promoting President Michel's vision of the 'Blue Economy' concept in using the ocean to its full potential.
'Fishing remains a significant part of this concept and the objective to increase and improve income generation from the fishery through value addition and increased investment in the post-harvest sector.
'This is a critical factor that we today will take another step to realise through the launching of the eight processing plants. Today we with witness the launching of second phase of the Providence post-harvest project that consisted of the need to promote ownership and increase the involvements of Seychellois entrepreneurs in the fish processing and value addition,' he added.
The President unveiled the commemoration plaque accompanied by Minister Sinon and the Deputy High Commissioner for the United Kingdom, Mr Dave Jones.