New Canadian fish export requirements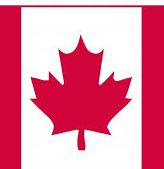 THE Canadian Food Inspection Agency has recently announced that the process for certification with the Fish Inspection Regulations is currently being modified.
This is the second stage of a two-year CFIA plan, and will affect export certification and export eligibility lists, says an article in lexology.com
Fish and seafood for human consumption that is exported from Canada is meticulously regulated and is done through a variety of means, including export certificates and eligibility lists.
Apart from a few exceptions – such as live crab and lobster – Canadian exported fish and seafood products must be sourced from a registered fish processing operation.
Often the importing country also requires an export certificate, to prove that the products comply with the certification requirements of the exporting and importing countries.
Currently, exporters demonstrate this compliance in a number of ways: by holding a Certificate of Registration with an acceptable Quality Management Programme (QMP) or an Export Certification Control Programme (ECCP); be a holder of a Fish Export Licence, with an acceptable ECCP; or have its consignments inspected by the CFIA prior to certification and export.
The announcement by the CFIA pertains to the strengthening of the ECCP implementation regulations. Federally registered fish establishments are required to complete the Export Certification Control Program (ECCP) – Attestation for Registered Establishments form and send it to their local CFIA office by 1 December.
The form confirms that processing establishments have updated their QMP plans – which include relevant ECCP implementation. These will be viewed by the CFIA at the next compliance audit.
Failure to carry out the necessary incorporation of ECCP plan elements into a QMP will have to have all of its products inspected by the CFIA, and will be removed from all export eligibility lists (except the US' lists), which would cause considerable disruption. This also applies to brokers.