Mowi launches new UK ready-to-cook range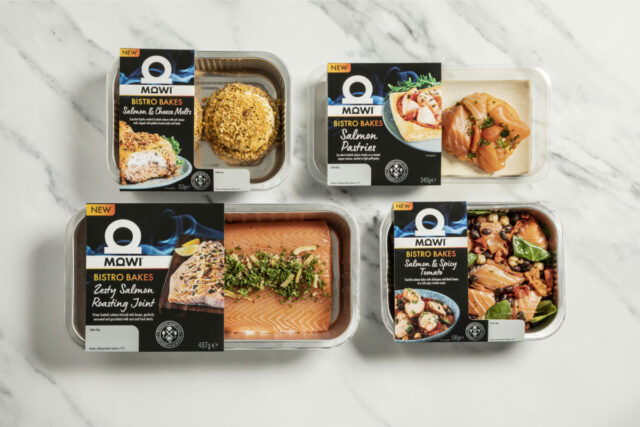 Mowi has announced the launch of a new product range to add to its UK ready-to-cook retail category.
A range of four recipe products ready to go into the oven are now available in various UK retailers, including Sainsbury's and Asda stores nationwide.
Using Scottish ASC-certified salmon, the company said its chefs have come up with four special recipes that take the hard work out of preparing meals for special occasions.
"This will appeal to consumers who are feeling the pinch of the cost-of-living crisis and are therefore looking to recreate a restaurant experience at home as part of a special night in with partners or friends," it adds.
Mowi said research carried out for the brand found that Britain is now a nation of frustrated home cooks with 50% dining  out less often than before the cost-of-living crisis, but with 70% disappointed with their efforts.
Robin Brown, Head of Development at Mowi Consumer Products UK, said: "Our research shows that the cost-of-living crisis is continuing to hit households.
"With half of us unable to dine out as often as before, and nearly three-quarters of us feeling disappointed by our efforts following new recipes, I think there is an opportunity to make fine dining at home a little easier for people wanting a special meal.
"That's why we're launching Mowi Bistro Bakes; a range of oven-ready chilled meals showcasing the best of Scottish salmon, that can be cooked to perfection by anyone in less than half an hour."
He added: "Nobody wants to spend ages in the kitchen only to be left disappointed so we're making it simple.
"We are making the sauces by hand, we are preparing the puff pastry, salmon, toppings and ingredients so it is literally oven-ready with the perfect balance of seasoning and flavours."