Innovation on the menu for Hull fisheries conference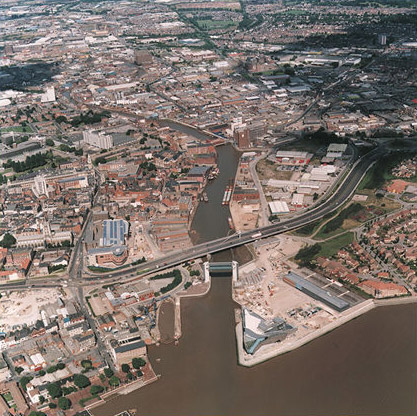 THE Deep in Hull is the setting for the launch of a major international fisheries conference being hosted by the University of Hull on 16-17 September.
The internationally renowned submarium includes a collection of North Atlantic cod that formed the staple of Hull's once mighty deep sea fishing industry.
But it is on the fishing industry of the future that North Sea Fish – Innovation from Catch to Plate – will be focusing.
The University has been working with partner organisations from four European countries for a project which has looked at some of the challenges and opportunities that face the North Sea fisheries in the 21st century. The project has been funded by Interreg IVB North Sea Region.
The event will bring together specialist guest speakers from the UK, the Netherlands, Belgium and Denmark, to discuss a broad range of issues – from branding to environmental sustainability and supply chains – with the aim of building a more economically viable fishing industry.
The conference, which complements the Humber Seafood Summit in Grimsby on 18 September, is the culmination of a two-year EU-funded study, involving staff from Hull University Business School and the University's School of Engineering, together with communities and businesses in the four partner countries.
Presentations will consider how traditional fishing ports like Grimsby have reinvented themselves as fish processing centres alongside new branding initiatives being carried out by small 'artisan' fisheries to increase their market value.
Pam Jackson, research and enterprise manager at the Business School, said University staff had brought academic rigour and technical expertise to the project.
'Ultimately, our aim is to raise value and increase markets for fish,' she explained. 'As the title of the project suggests, we have been looking at innovation in every aspect of the fishing industry, from how the fish is caught to consumption.
'Our researchers have been getting a snapshot of fishing-related activity in the North Sea area, looking at everything from fish volumes to the different models of getting produce to markets.
'We've also looked in detail at the technologies used in fish supply chains and how these can be enhanced to improve financial viability.'
The latter has involved working with local businesses, facilitated by Simon Dwyer, managing director of Seafox Management Consultants Ltd.
Key to the improvements has been research into supply chain connectivity carried out in the School of Engineering, led by senior lecturer, Nicholas Riley.
'Efficient connectivity has three aspects: identification of the product, locating it and then communicating its movement,' said Riley. 'You have to have all those aspects working in harmony to reap business benefits.
'We've been looking at specific practical challenges with fish labelling to see how they can be overcome. We've also been working closely with bodies like the Belgian Fisheries and Agriculture Authority to simplify quality standards so consumers of fish know exactly what they're getting,' he added.