Iceland Seafood nets nine Great Taste awards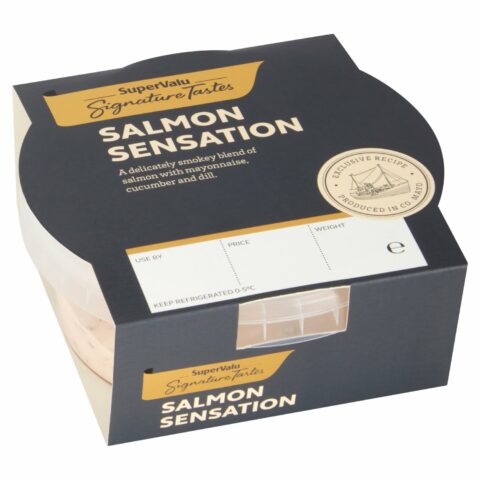 Iceland Seafood International (ISI) is celebrating nine successes at the 2023 Great Taste Awards, seven of them salmon products.
The awards also saw success for, among others, Bakkafrost Scotland and Loch Fyne Oysters.
ISI's awards were all achieved through its Oceanpath Irish operation, which includes salmon specialist Dunn's of Dublin, Ireland's oldest seafood company.
Iceland Seafood International said this is their most successful achievement at the awards yet.
Iceland Seafood's winning products were:
Nolan's Smoked Salmon Pate (Union Hall)
SuperValu Smoked Salmon Ribbons
SuperValu Wild Prawns with Garlic Butter
SuperValu Peppered Mackerel
SuperValu Applewood Organic Smoked Salmon
SuperValu Standard Smoked Salmon
SuperValu Organic Smoked Salmon
SuperValu Salmon Sensation
Aldi Organic Smoked Salmon
Loch Fyne Oysters received a three-star rating for the company's Loch Fyne Kinglas Fillet salmon, and three stars also went to Macneil's Smokehouse.
Bakkafrost Scotland was awarded two stars for its Native Hebridean Smoked Salmon and Harris & Lewis Smoked Scottish Salmon.
The "Great Taste Awards" is a prestigious and internationally recognised food and drink competition that celebrates excellence in the culinary world.
It is organised by the Guild of Fine Food, a British trade association that promotes and supports artisan and speciality food and drink producers.
The judges include chefs, food critics, restaurateurs, retailers, and other industry professionals who evaluate the products based on taste, texture, aroma, and overall appeal.
Iceland Seafood International is one of the fastest growing seafood companies in Europe, with interests in Iceland, Spain, France and Germany. It moved into Ireland three years ago.
Last week it announced the sale of its loss making UK (Grimsby) operation to producer Espersen, one of Denmark largest seafood producers.