High Liner Q2 sales up, but profits down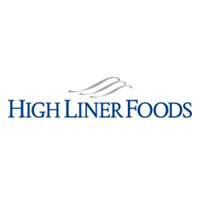 HIGH Liner Foods, North America's largest processor  and marketer of value added frozen seafood products has reporter a US $8-million increase in sales to $232.4 million for the second quarter of this year. Sales in Canadian currency totalled $254.9 million. However, the gross profit fell by US $8.9 million to $37.8 million.
The company said the acquisition of Rubicon in May this year  had the impact of increasing sales volume by 3.3 million pounds,  and sales as reported by $17.7 million. The company was also affected by a product recall due to a Canadian products containing a milk allergen not declared on the package.
The sale of its New Bedford scallop business almost a year ago  had the impact of lowering sales volume by 0.8 million pounds, and sales as reported by $10.7 million to $224.4 million.
Meanwhile High Liner has  announced the return of Henry Demone as CEO. He succeeds Keith Decker who became CEO in 2015 and is now leaving the company, effective immediately.
Mr Demone said: ""The Board and I are confident that the company is pursuing the right strategy to grow our business and create long-term shareholder value. As CEO, I am looking forward to working more closely with the High Liner Foods leadership team on the execution of this strategy and on pursuing our growth opportunities."
Mr. Demone previously served as CEO from 1992 to 2015, during which time he led the company's transformation from a regional Canadian fishing and processing operation to a global seafood procurer and leading supplier of frozen seafood in North America.  During his tenure, he was also responsible for leading the Company through significant growth in shareholder value and played a key role in several acquisitions. Mr. Demone will continue to act as Chairman of the Board of High Liner Foods.