Gove in Faroes and Iceland fish missions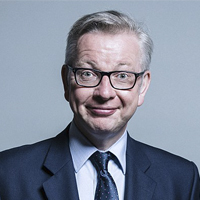 ENVIRONMENT  Secretary Michael Gove  is in the Faroe Islands  this week and plans to visit Iceland next week as he seeks post Brexit fishing deals with the two countries.
Three months ago the Faroese Government described  Britain as one of its most important markets for Faroese seafood exports , while Iceland has suggested  that the UK should join EFTA, the European Free Trade Association,  after it leaves the EU.  Britain's fish processors are among the largest buyers of Icelandic cod and haddock..
On his visit Gove will be looking to strike  fishing arrangement with these two important countries, and also with Norway. Grimsby will be keeping a close watch on what develops as it is dependent on all three countries for most  of its white fish supplies. Grimsby Seafood and Humber this week sent a Tweet to members saying it has been in touch with the UK Embassy  in Iceland  which has replied the Ambassador plans to appraise him of Grimsby's seafood needs.
The invitation to join EFTA came from Iceland's Foreign Minister  Gudlaugur Thór Thórdarson who  revealed  recently he had spoken to his UK opposite number  Boris Johnson, Britain's  Foreign Secretary on the subject.
Thórdarson said: "This is one thing that we should look very carefully into and my personal view is that I think it would be a very interesting idea." The invitation came as a top UK business group warned of the potentially damaging impact of Brexit on investment.
He believes  the UK's membership would give the group more clout on the world stage."In my view, Iceland could also somehow take advantage of the free trade agreements the UK is going to have in the near future because it's quite obvious that countries are going to want to strike a trade deal with the UK which is one of the largest economies in the world," he added.
Meanwhile, Gove is likely to run into some turbulence in his trip north in the form of anti-whaling protests. All three Nordic countries carry out limited whaling activities which has brought condemnation from wildlife and environmental groups and a number of other nations including the United States. A large protest was held in Iceland this week. The three governments, however, say their whaling activities are strictly controlled and argue that other countries do not fully understand the long held traditions of the Nordic region.