Fishing leaders call for cut in value of krona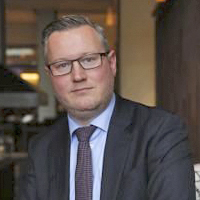 ICELAND'S fishing and business leaders are calling on their government to take action to cut the value of the krona on international money markets..
Iceland's currency has risen sharply since last year and it is hitting seafood exports to Europe, the United States and the UK. The strength of the krona was also a factor in the fishermen's strike this winter.  At the moment the fishing industry says the exchange rate is beyond a tolerable level and  it is starting to hit exports.
Tourism has been a huge success in the past two years, but visitors  to the country will already know they are getting fewer kronas in exchange for their own currencies. But on a more damaging level fish buyers in Europe and the UK are having to pay more for Icelandic cod and haddock and are turning to countries like Norway where the exchange rate is more favourable.
Iceland became an economic basket case at the height of the 2008 banking crisis when its entire baking structure virtually collapsed, but it has since dramatically turned itself around into one of the strongest economies in northern Europe.
Jens Garðar Helgason, Chairman of the Board of the Federation of Fisheries, said it was hard to estimate how long the krona would remain at current levels, but it was too strong . if action is not taken it would not be long before fishing companies, who were already facing other cost factors such as rising wages, would start to experience major problems.
His concerns were echoed by the Confederation of Icelandic Employers  which has called for the Central Bank to cut interest rates substantially  and immediately. He warned that foreign investment was being put at risk. The Reykjavik government  recently appointed a committee on monetary policy review, which is intended to deliver results by the end of this year. The Confederation says the business environment was becoming increasingly difficult.