Fish high on agenda as Icelanders go to polls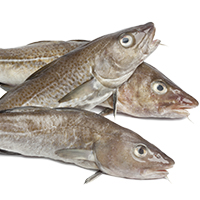 ICELANDERS go to the polls this weekend  with fishing and future growth in fish farming playing a major role in the debates.
This will be the country's second snap election in a year following the revelation of further political scandals which, in a country of  just 330,000 people, tend to become  magnified. It also comes in the wake of a lengthy fishermen's strike earlier in the year.
The Prime Minister Bjarni Benediktsson of the conservative Independence Party called the vote last month after a junior member of the three-party centre-right coalition quit the government over a legal row  involving the prime minister's father.
At least ten parties are competing for seats in the Althing, Iceland's parliament, and their views on what should be done about  the future of the fishing industry depend where they stand in the left-right political spectrum.
Iceland is committed to significantly growing its aquaculture industry over the next ten years with a number of coastal communities who have lost their traditional processing industry crying out for investment from fish farming companies.
A number of parties are in favour of growth but they say it must not be at the expense of Iceland's famed wild salmon stock. And this is where the crunch comes because some of these communities demanding investment are sited in areas were there are rich wild salmon fisheries. The Greens, for example, are in favour of aquaculture, but they want companies to pay more for the privilege.
The Independence Party  says Iceland is at the forefront of good fishery management and it wants to ensure stability in the  industry, so that it can continue to innovate .  The Centre Party is also focusing on innovation while the Progressives is highlighting the problem of plastic waste and the acidification of the sea.
The Icelandic economy is booming, but the high value of the kroner is worrying fish exporters and this too has become an issue. Given Iceland's complicated election system, another coalition may well be on the cards this weekend.