Fish friers warn against harsh immigration policy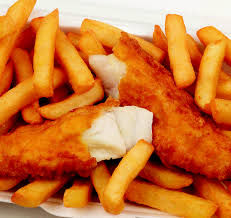 THE British Takeaway Campaign, which includes most of the country's 11,000 fish and chip outlets, has warned the government that the sector faces an acute skills shortage if it introduces too harsh an immigration policy after Brexit.
Responding to the latest migration figure, the Campaign chairman Ibrahim Dogus, said labour shortages were already having an impact on businesses.
The National Federation Of Fish Friers, which has more than 10,000 members and represents by far the largest sector in takeaways,  is a major supporter of the campaign.
Mr Dogus said: "From speaking to takeaway restaurants across different cuisines up and down the country, we know that the sector is suffering from severe skills shortages. Today's statistics, showing a further drop in EU net migration, reinforce what we are seeing on the ground – that takeaway restaurants are struggling to recruit the skills they need to support their business.
"With over a third of takeaway restaurants experiencing skills shortages, particularly for chefs in specialist cuisines, and more than a third saying Brexit will make it more difficult to recruit staff, it's vital that the immigration system enables the sector to access the skills it needs from both inside and outside the EU."
He added: ""That's why the British Takeaway Campaign is calling for the development of a long-term immigration system that does not discriminate between EU and non-EU migrants, and instead prioritises areas of skills shortage – helping to support thousands of takeaway restaurants. "
He also urged the government to address what he described as  the absurd anomaly in the Shortage Occupation List, which allows for the recruitment of specialist chefs for restaurants, but, bizarrely, not for those working in takeaways like fish shops.
"This needs to go hand in hand with investment in high-quality vocational training in order to build a pipeline of home grown talent, " Mr Dogus concluded.