Fish and chips British style comes to Norway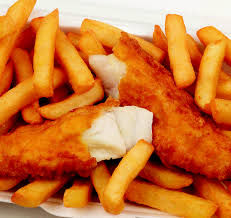 THE Norwegians this week are learning how to create fish and chips in the British style and tradition.
Ten regional finalists in the UK Fish and Chips Awards contest are in the port of Alesund to learn more about Norway's fish catching and processing industry  and about its sustainable fishing practices.
Under a scheme called Codshare, Norway is trying to sell more cod and haddock into Britain and views the UK's 10,000 fish and chip outlets – by far the largest of all the fast food sectors – as an important market.
These outlets sell over 300 million fish and chip meals a year which amounts to a huge amount of cod. This charm offensive has now been going on for almost two years with Norway building up a strong relationship with UK fish friers.
On their visit, the UK fish friers will go on a short trip on a factory trawler to study the sort of fish fillet production and rapid freezing techniques which gives Norwegian cod that superior edge.
The country's fishing industry is particularly proud of its sustainable catching techniques.
Later on they will meet Norwegian chefs and fast food owners to teach them the art of cooking fish and chips the British way. While there, they also hope to pick up a number of Norwegian fish cooking tips and ideas as well.
There are hopes the dish could eventually catch on in Norway. For example the Norwegian Seafood Council, which is organising the visit, sees potential for fish and chip outlets at such places as truckstops and cafeterias. The visit will culminate in a grand buffet dinner.