Faroes plans radical fishing reforms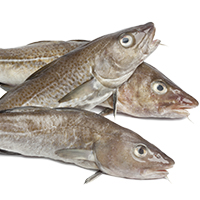 THE Faroese government has introduced a number of sweeping fishery reforms to the Torshavn Parliament in a move to increase sustainability and dramatically change the way fishing licences are administered. But they are not likely to be  popular with the industry itself.
The left-leaning administration asserts that the marine resources (i.e. the fish in the sea) are the property of the people of the  Faroe Islands and therefore should not become 'in law or practice' the property of any individual or commercial business  in the fishing industry.
The Government proposals demand that anyone who seeks to participate in fishing activity must be registered and pay taxes in the Faroe islands. And to cut out the temptation to pay foreign workers low wages, all crews, whatever their nationality, must be paid in accordance with Faroese collective agreement. No company will have access to more than 17.5 per cent of total fishing resources.
The reforms are expected to pass through parliament next month (July) with the current licensing  system terminating at the end of this year. Fisheries minister, Høgni Hoydal, said the new proposal is a milestone: "The natural resources in the ocean are of utmost importance for the livelihood of the Faroese people.
"The main aim of the fisheries reform is thus to ensure a sensible and sustainable exploitation as well as to increase the value of the Faroe Islands' marine resources."
The reforms are  based on the following principles:-
– All fisheries must be biologically, economically and socially sustainable.
– All living marine resources in Faroese waters, as well as any the Faroese dispose of under agreements negotiated with other countries, remain the property of the people and cannot become the property of private companies or individuals or be sold abroad.
– The legislation prevents private sales of licenses and fishing rights.
– To a greater extent, fishing rights are to be granted in line with the principles of a market-based system
– Catches and all related products should be landed in the Faroes and, to the greatest extent possible, processed here for added value.-
– Only Faroese-owned companies registered in the Faroes, paying taxes in the Faroes and paying their crews in accordance with Faroese collective agreements may seek to participate in Faroese fisheries.-
– The proposals include provision to remove foreign ownership from the industry by 2022.