Denmark on alert after listeria death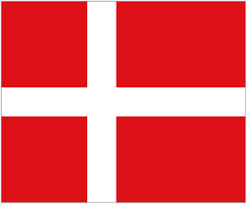 THE Danish public were placed on alert over the weekend after one person died and at least three others were taken ill after eating smoked salmon, thought to be affected with listeria.
Stores and suppliers throughout Denmark are now recalling stocks to try to contain the outbreak. The Danish Vetinerary Authority said the salmon came from a single factory in Poland which has been supplying the country for some time.
Tests have shown that only two or three packets of smoked salmon were infected, but the authorities have decided to play safe.
All the casualties are thought to be elderly, the age group most vulnerable to this type of food poisoning.
Steen Ethelberg, senior researcher at the State Serum Institute for Food Watch, said that while it looked as if the infected source had been tracked down it was possible other cases could arise over the next few days.
It can take up to three weeks from a person eating listeria infected food to symptoms of the illness starting to show up.
Listeria is a food borne infection usually found in chilled or cold stored products with a long shelf life that are eaten without additional heat treatment. Listeria can also spread to other foods stored in a refrigerator.
The salmon was sold through the Dansk Supermarket group, which has several hundred stores throughout Denmark and northern Europe, including Poland.
Smoked fish is popular in Denmark and in an effort to fill the gap left by the recall retailers spent the weekend trying to find alternative salmon suppliers.