Cartel probe for Iceland fish carriers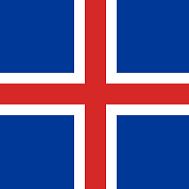 A NUMBER of employees at two of Iceland's largest fish carriers are under official investigation, and could face prosecution, over alleged illegal co-operation.
Samskip and Eimskip are the country's main shipping companies and carry most, if not all, of the seaborne fish to Scotland and to the Humber, as well as to other European destinations.
Together they control almost 70 per cent of the country's shipping traffic, with fish making up a large part.
Now the Icelandic Competition Authority has referred allegations to the Office of the Special Prosecutor against 11 employees of effectively creating a cartel at the two companies.
However, the episode has caused quite a stir in Iceland, with accusations of leaks and counter leaks. The allegations were disclosed by RUV, the Iceland state broadcaster.
In a prepared statement, Eimskip said: 'In light of a statement published by the Icelandic Competition Authority on 15 October 2014, it is clear that the news of the alleged restrictive practices of Eimskip and Samskip is premature.
'The Icelandic Competition Authority claims in the statement that it cannot confirm the coverage in RÚV's broadcast.
'The Competition Authority also emphasised that the investigation has not reached the stage where its conclusion can be predicted. Eimskip is astonished by the coverage of RÚV in this context.'
Listed companies must follow laws and regulations on handling of insider information and distribution of such information is prohibited.
The company said there was a vast difference between a (media) report and an indictment. It added that the severity of the matter had affected the company's share, which may 'cause the company, its shareholders and the market considerable damage.'
Samskip has also issued a statement saying it operates with integrity in a market where there is effective competition, adding that its operations have always been based on competition and had led the way in creating effective competition.
The statement added that it was totally unacceptable that the government (or the Competition Special Prosecutor) gave the media information, and at a time when the people concerned had no chance to fight back.