Canned fish giant in $1.5b swoop for US rival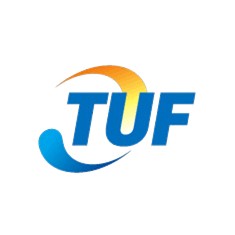 THAI Union Frozen Products, the world's largest canned tuna company, is set to become even larger following the announcement that it is about to buy US-owned Bumble Bee Seafoods, which itself is the main canned tuna company in North America.
The price of the deal, which may not be finally cemented until well into next year, is thought to be around $1.5 billion. It would also place a large proportion of the global canned fish business in Asian hands.
Thai Union is already committed to doubling its sales over the next few years through a serious of planned takeovers and has already bought the Norwegian canned seafood company King Oscar and the French smoked salmon business Mer Alliance.
Bumble Bee would present the third acquisition within 12 months.
Thai Union President and Chief Executive, Thiraphong Chansiri, told a press conference: 'The deal is the largest acquisition in the history of our company and one of the most exciting external growth propositions.'
According to the latest market news on December 19, before the deal can be completed, the purchase must withstand US anti-trust authorities.
This could delay the deal another six months or more. Thai Union has operated in the US for the last 17 years and includes Wal-Mart Stores and Costco Wholesale among its clients.
Based in San Diego, Bumble Bee Seafoods was founded in 1899 by a handful of dedicated fishermen. Now North America's largest branded shelf-stable seafood company, it offers a full line of canned and pouched tuna, salmon, sardines, and specialty seafood products marketed in the United states under leading brands including Bumble Bee, Brunswick, Sweet Sue, Snow's, and Beach Cliff. It also has sales outlets in Canada under the Cloverleaf brand.