Britain's top chippies announced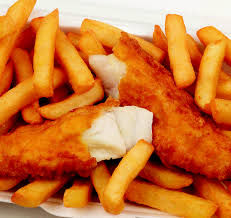 THE UK's top 20 fish and chip shops were announced today as they compete to be crowned Independent Takeaway Fish and Chip Shop of the Year as part of the 2015 National Fish & Chip Awards, organised by Seafish.
The 20 fish and chip shops, two businesses competing across each of 10 regions, will now 'fry' for glory in the race to bag the ultimate title.
The regions include: Scotland, Wales, Northern Ireland, North East England, North West England, Midlands, Eastern England, London & South East England, Central & Southern England and South West England. A shortlist of all the nominees can be found at www.fishandchipawards.com
Businesses will be judged by industry experts as they undergo unannounced judging visits and will be assessed on a wide variety of criteria including product quality, sustainable sourcing policies, marketing initiatives and customer service.
This next stage of the competition will whittle down the top 20 shops to establish the UK top 10 regional winners which will compete for the top accolade.
Culminating in an awards ceremony at The Lancaster London Hotel on 20 January 2015, The National Fish & Chip Awards recognise the quality and choice offered by fish and chip businesses across the UK.
Every year, event organisers Seafish seek out the best talent to recognise those achieving the highest standards in the fish frying industry.
Paul Williams, Chief Executive of Seafish, said: 'Seafish has organised the awards for the past 27 years. Our aim has always been to showcase the very best fish fryers in the UK while setting incredibly high standards for the industry.
'I would like to offer up my congratulations to the shortlisted shops and wish them the best of luck as they battle for the regional winner title.
'The bar rises year on year for the awards and I can't wait to see the top fryers go head-to-head at this year's ceremony.'
In October, Seafish will announce the top 10 regional shops competing for the flagship award. These shops will then be invited on a study trip to Norway, organised by award sponsor the Norwegian Seafood Council to see first-hand why Norway is regarded as one of the world's most sustainable fishing nations.
Joint award sponsor, Jack-Robert Møller, UK Director of the Norwegian Seafood Council, said: 'We would like to offer a huge congratulations to the Top 20 shops in the running for the Independent Takeaway award.
'Each year we look forward to sponsoring the awards because it's our chance to meet like-minded people who are equally as passionate about the industry as we are, and who can share our enjoyment of high quality, sustainable fish.
'In Norway, we are proud to supply our delicious Frozen At Sea cod and haddock, sourced from the cold, clear waters of the Barents Sea to UK fish and chip shops. We wish all of the 20 finalists the very best of luck for the next round.'