Boris uses seafood platform for apprentice drive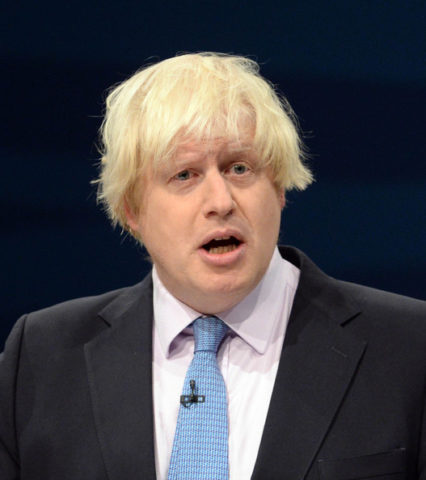 THE Mayor of London, Boris Johnson, pledged to create hundreds more apprenticeship opportunities when he visited one of the capital's leading seafood processing businesses.
At the New England Seafood processing centre in Chessington, Kingston upon Thames, he met a number of the company's apprentices and also tried his hand at pin boning a salmon.
He used the visit to launch National Apprenticeship Week by confirming plans for a £1.8 million scheme that will create more than 3,500 new apprenticeships across the capital.
The funding is expected to open up opportunities in thousands of London businesses that may never have taken on an apprentice before.
Johnson said: 'We want to extend the fantastic benefits apprenticeships offer to thousands more businesses and young people across the capital and help drive the skills and opportunities Londoners need to excel.
'Our new programme will reach out to those companies yet to dip their toe into the rich pool of talent contained in our capital, and help maintain London's position as a world leader for training, development and expertise.'
The new scheme is the latest in the Mayor's ongoing commitment to cultivate apprenticeships in a growing range of businesses across the city.
'This year alone he has doubled employer apprenticeship grants to enable more small and medium sized businesses to take on apprentices, and is funding a network of apprentice ambassadors to help promote the opportunities in schools.
New England Seafood is a major supplier of fresh and frozen premium sustainable fish and seafood in the UK and one of the largest importers of fresh tuna.
Its customers include the UK's leading supermarkets, such as Marks & Spencer, Sainsbury's and Waitrose, as well as smaller retail outlets, restaurant chains, food service markets and wholesale sectors nationwide.