Biggest probe yet into fish and chips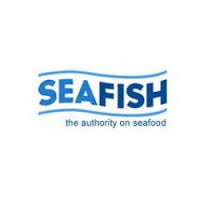 SEAFISH is to carry out the most detailed analysis yet of the nutritional value of fish and chips.
The project will provide robust data regarding the composition and nutritional benefits of this most traditional of meals.
When completed, the findings will be made available to the sector to help it dispel the perception that fish and chips are unhealthy.
Despite the huge growth in ethnic cuisine such as Indian, Chinese and Thai dishes over the past 50 years, fish and chips remains one of the largest and most popular takeaway options.
The UK has around 10,500 fish and chip shops, collectively serving some 380 million meals a year with a total spend of £1.2 billion.
It also employs at least 75,000 people. And fish and chips can be found on the menus of many of the more expensive restaurants these days.
Cod and haddock remain the two most popular fish species, but choice is determined by location.
In Grimsby, for example, most shops sell virtually nothing but haddock, while across the Humber in Hull, cod is the dominant species. Haddock is also the favourite in Scotland, while it is cod in the Midlands.
Seafish said the project results will eventually be published to help with decision making by the outlets on matters such as preparation, cooking, and what type of oil to use.
Seafish said it is seeking a contractor to carry out the nutritional analysis. This is the bulk of the work and will include the preparation and analysis of samples of fish, chips and mushy peas, replicating commercial practice.
Advice on the latter will be provided by the National Federation of Fish Friers.
Within the preparation of fish and chips there are a number of variables which may affect nutritional composition.
These include batter type and thickness, frying temperature and time, frying media, and so on. This is further complicated by the fish species and potato varieties.
The focus will also be on protein, cholesterol, fibre, carbohydrates and the various fats.