Baltic company buys two UK high end salmon businesses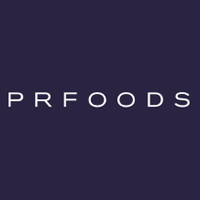 TWO artisan British  companies specialising in  high quality smoked salmon products  have been  bought by the Baltic region's  fastest growing seafood company.
AS PR Foods,  based in the Estonian  capital, Tallinn, has acquires John Ross Jr of Aberdeen and the Gloucestershire business Coln Valley Smokery which is part of the JRJ group. Reports suggest the earn the founders a generous cash windfall.
The transaction  was handled by  Cavendish Corporate Finance which confirmed the deal on its website. Cavendish said  it has  worked closely with the Leigh family, founders of John Ross Jr over a number of years. Two younger members of the family  Vicky Leigh-Pearson and Chris Leigh are to continue in senior roles and as shareholders in the Group.
AR PR Foods is a business with big ambitions. Just a few months ago  it  unveiled a  record performance in 2016 with sales of over 47 million euros. The company is engaged in the production and processing of fish products in Finland and Estonia, and fish farming in Sweden and Finland. But the company did admit at the time  that rising raw material prices were causing problems for seafood businesses.
Trout farmed in the lakes of Sweden and in the archipelago in the Turku area in Finland, as well as salmon imported from Norway, are processed in the production facilities of Heimon Kala OY in Renko, Finland, and in Vettel OÜ on the island Saaremaa, Estonia.
This deal gives AS PRFoods a strong foothold into the quality end of the UK supermarket business as John Ross Jr has a presence in Waitrose, Sainsbury's and Tesco.
John Ross JR, which carries the Royal Warrant,  was founded  30 years ago  by Andrew Leigh and the company bought the Cotswold-based Coln Valley Smokery in 2009  which give it access to sporting events including Cheltenham, the Henley Royal Regatta and Wimbledon, which Coln had agreements with. In June John Ross Jr son the coveted People's Choice Family Business of the Year Award.