Bakkafrost takes majority stake in Danish canner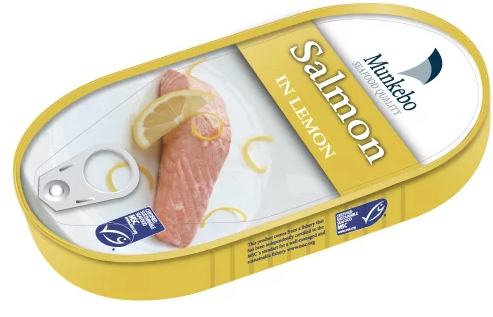 Bakkafrost has acquired a majority stake in the Danish canned salmon and general fish company Munkebo Seafood AS, it was announced today.
The Faroese fish farming group, which has major interests in Scotland, said it had acquired 90% of the shares in Munkebo from Paul Lybech, who has been involved with the business for the past 25 years.
The remaining 10% is held by general manager Michael Karlsen who will continue in that post.
Bakkafrost has not disclosed how much it is paying for the business. Munkebo, which employs around 40 people, had an operational EBIT of DKK 4.8m (£550,000) in 2020. Its products are mainly sold in grocery stores in the European Union.
Munkebo Seafood A/S was founded in 1974 and has, since its formation, been engaged in production of canned fish at the factory in the Danish city of Munkebo. Today, the company operates a modern canning facility and offers a wide range of products, of which the largest share is based on salmon.
Bakkafrost CEO Regin Jacobsen said his company has been one of the largest suppliers of raw materials for Munkebo Seafood for the past few years, making it "a great extension of Bakkafrost's value chain".
He added: "With a planned increase in production of salmon over the coming years, from Bakkafrost's farms in the Faroe Islands and in Scotland, Munkebo Seafood will have a strengthened raw material base and Bakkafrost will strengthen the ability to further increase the value derived from its salmon by-products."
"With the acquisition of Munkebo Seafood, Bakkafrost can now offer a wider range of products. Bakkafrost offers fresh, frozen and smoked salmon products, and now canned food is added".
Bakkafrost says that its global sales network means Munkebo Seafood's products will now be offered to a wider market as a supplement to Bakkafrost's other consumer-packaged products.