Applications open for Peter Howgate Award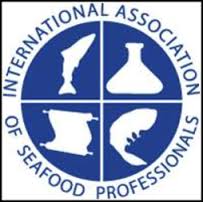 THE International Association of Fish Inspectors (IAFI) has announced the opening of applications for the 2015 Peter Howgate Award.
This award will fund the attendance of a young fish technologist (under 30 years of age) to the IAFI World Seafood Congress 2015 in Grimsby UK, from 5-10 September 2015.
The Award will cover travel, accommodation and the congress fee. The deadline for submission of applications is 31 March 2015. More information and an application form is available from www.peterhowgateaward.com
The IAFI was established in 1999 to serve the world fish inspection community. IAFI exists to promote the exchange of ideas and information, foster interaction, understanding and professional collaboration among individuals, organisations, and governments, disseminate knowledge about seafood and associated products inspection, and promote advancement of the state-of-the-art in fish inspection research and education.
The IAFI Peter Howgate Award is a tribute to Peter Howgate's work and career, and a recognition of his immense and ongoing contribution to the field of fish technology and the people who work in it, both during his 35 years at the UK's Torry Research Station, and thereafter.
The Award was set up by fish technology professionals around the world, with the help of the Seafood HACCP Discussion List community and was adopted by the IAFI in 2014.