Another Grimsby seafood processor in trouble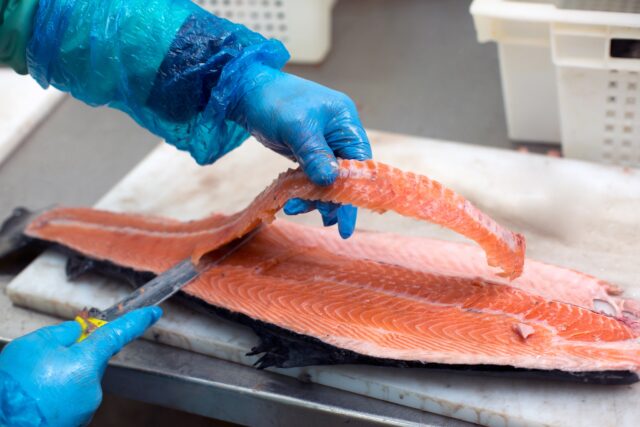 Another Grimsby seafood processor has hit the buffers following a steep rise in fish prices over the past year.
Cook & Lucas has closed its doors and gone into administration with the loss of around 80 jobs.
Last month Iceland Seafood International, which employs almost 200 people, announced it is to close its Grimsby operation. Two attempts to sell its factory have failed to materialise.
Cook & Lucas was a important general supplier to UK-wide  caterers, retailers and larger processing companies. It included a smokehouse as part of its operation.
The company described itself as "Seafood Importers and suppliers to: UK Merchants, fryers, restaurants and leading retailers, importing up to 300 tonnes of Norwegian fresh fish a week."
Founded six years ago by two local entrepreneurs, it had built up a sound reputation within the seafood sector with exceptionally high marks for hygiene, cleanliness and food safety.
Recovery and insolvency specialist Interpath Advisory has  been appointed as administrator. The staff have been laid off.
Its demise appears to have come over the past 12 to  18 months because the latest accounts posted with Companies House show Cook and Lucas had a healthy turnover of £24m and pre-tax profits of £1.53m for the year to 3 April 2021.
Even then the company was warning that the fall out from the Covid pandemic was causing "turbulence and disruption" within the industry as fish prices began to rise steeply.
While the news is a blow for the town, the larger seafood companies are thought to have a number of vacancies, so it is hoped many of those likely to lose their jobs should be able to find alternative employment.