Strong start for Norway's salmon exports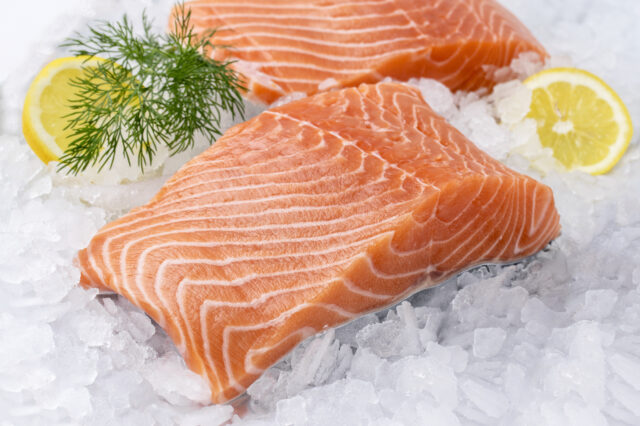 Salmon exports from Norway took off during the first two weeks of 2022, with prices reasonably firm, according to the latest figures.
The news comes on the back of a record-breaking year in which salmon sales soared past the NOK 80bn mark (£6.7bn).
The post-festive period is normally regarded as a quiet one for the industry, but, according to Statistics Norway, overseas sales of fresh salmon totalled 18,114 tonnes, slightly more than during the final week before Christmas.
Prices too were encouraging at NOK 67.32 per kilo, well up on the NOK 50.38 figure in the same week last year.
This week fresh salmon prices moved even further ahead at NOK 72.05 a kilo with exports firm at 17,600 tonnes.
Frozen salmon exports at 590 tonnes were also strong and more than of those a year ago. The average price was NOK 65.12 a kilo, against NOK 53.57 12 months earlier.
A number of seafood analysts are predicting near record salmon prices this year, particularly during the first quarter, on the back of a tight market and limits on supply.
With restaurants almost back to normal despite the spread of Omicron, demand should be strong.
As usual, Statistics Norway says the prices it reports , are lagging behind by a week . The price includes all weight classes, qualities and all fish sold, including those sold on contract. The reported price is the price at the border, and includes, among other things, shipping and terminal costs.
The amount producers get paid is usually around 1.5 kroner lower per kilo than the price quoted by Statistics Norway, according to Mowi's Salmon Farming Industry Handbook 2021.