Salmon prices hold firm, but hint of consumer resistance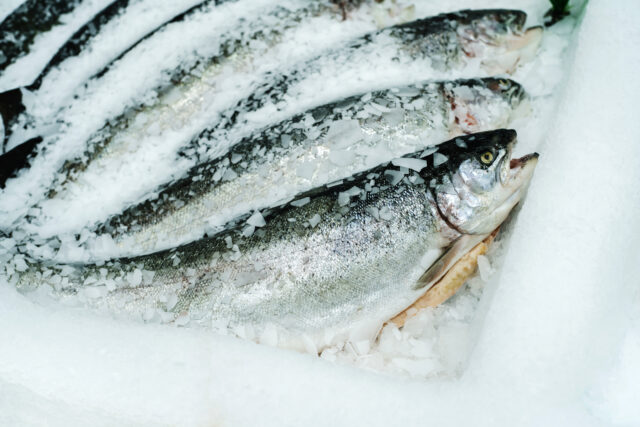 Salmon prices continue to remain stubbornly high, the latest data from Statistics Norway shows.
While they have not moved very far in either direction, fresh salmon is still hovering at around the NOK 100 a kilo (£8.30) mark. Reports suggest it is a similar picture with Scottish fish.
Statistics Norway, whose figures tend to be below what is actually paid, said that during week 23 the export price for fresh salmon was NOK 96.66 per kilo (£8.01), an increase of 0.8% on the previous week.
The most interesting statistic from Norway is that export volumes have recorded a marked fall. They were down by 17.7% from 16,537 tonnes the previous week to 13,618 tonnes this time.
Export totals can vary considerably within the space of seven days, so only figures from the next few weeks will tell if this is an aberration or the start of a trend.
There are hints of consumer resistance in the UK with some leading pub and restaurant chains reported to be turning away from cod and salmon to less expensive options.
Industry analysts in Norway believe that, while supplies continue to remain tight, first hand prices could soon start to fall. There is usually a downward correction at the start of the summer holiday season.
Frozen salmon exports in week 23 rose by 77 tonnes to 432 tonnes and prices came down from NOK 102.22 (£8.47) to NOK 93.56 (£7.75) a kilo.
The Norway Statistics prices quoted usually lag by a week and include all weight classes, qualities and fish that has been sold on contract.