Salmon prices hit new heights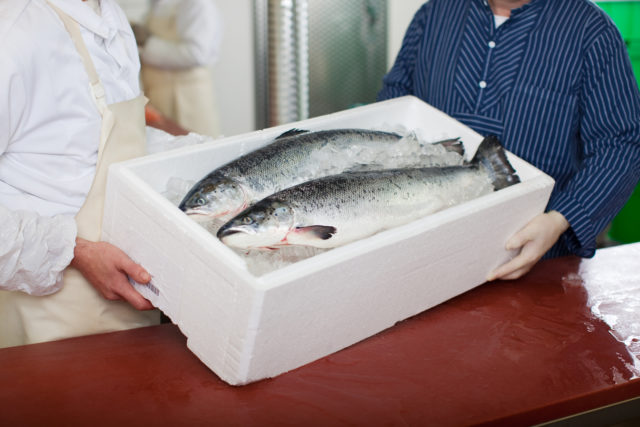 Salmon prices are continuing to rise at their fastest rate for more than two years, according to the latest report from Statistics Norway.
Scotland and Iceland are also experiencing a spike in prices as demand outstrips availability.
Some reports put the top level at almost NOK 100 (£8.24) per kilo for the very largest fish, although official figures have been somewhat more sober.
According to Statistics Norway the average prices for fresh salmon was up by just over four per cent to NOK 77.5 (£6.38) a kilo.
The high prices have not put buyers off either with export volumes rising by around 2% to 17,680 tonnes in week 6.
Statistics Norway says that frozen salmon prices are also on the rise – increasing to NOK 66.84 (£5.51) per kilo.
It is more than two years in the heady days just before the pandemic and before anyone knew the chaos it would bring that the industry has seen prices at this level. Frozen exports were down though, to 320 tonnes.
It is still to be a similar situation in Scotland although prices levels may differ. But in Norway even 3-4kg fish was fetching around NOK 85 (£7.00) a kilo.
The sector believes that prices will remain strong throughout most of 2022 and probably beyond.
One reason is a reduction in growth volumes partly due to biological issues. But output from the likes of Scotland and the Faroe islands are also down.
And in Iceland Arctic Fish lost around 2,000 tonnes of salmon that were ready for harvest also due to biological problems. Some have been rescued but those fish have not yet reached the market.